It's Thanksgiving week, and I'm skipping it this year. There will be no turkey, or mashed potatoes. I'm a little melancholy about it, but it's one year. The Squatch's work schedule flipped on us unexpectedly, and now we there is just chaos. There's no point in cooking a turkey for me, because Tater won't eat it, and Tot doesn't care. So this year we shall skip it.
I've seen a lot of posts all over the interwebz about avoiding food guilt this week. How to make "guiltless" choices. I'm going to be honest, this really bugs me. One of my biggest struggles with weight loss has been food guilt. It got so bad recently that I literally just felt guilty for eating everything.
"This has too much blah blah blah."
"I'm going to get super fat again."
These thoughts rushed my mind like the burly defense of a winning football team. Why do we associate food with guilt, or label them "Guilt free?" I want you all to think about something. We are all consenting adults. WE make the conscience choice on what we eat. Should we try to make healthy food choices? Yes! But should we associate our not so great food choices as guilt? Absolutely not. If you make the choice to eat a donut, or too many mashed potatoes this week do not fill your mind with guilt. Use that energy to start better choices tomorrow instead of beating your conscience up. Focus on being present with your loved ones this week. Focus on being kind, and grateful. Be grateful that your table, and fridge are full. Do not waste your time with food guilt.
One of my favorite treats are homemade cinnamon rolls. I'll be making some Friday morning. I plan to enjoy every guilt free bite. There's something about warm, flakey, gooey bread rolls that warm the spirits. A few years ago I posted my cinnamon roll recipe, but I'm bringing it back!
Life with Taters Cinnamon Rolls
What you need:
Dough:
1 cup warm whole milk
1 Tablespoon Active Dry Yeast
3 Tablespoons soft butter
2 Tablespoons Sugar
1 Egg
1 Teaspoon salt
3 Cups All purpose flour
Filling:
1 Cup Brown Sugar
1/2 Cup melted UNSALTED butter
3 Tablespoons Cinnamon
-optional 2 Tablespoons Orange zest-
Icing:
1 1/3 cup powdered sugar
3 tablespoons Milk or OJ
Splash of vanilla
How you do this:
In mixer bowl, add warm milk, sugar and yeast. Let settle for 5-10 minutes until foamy layer appears on top. Add softened butter, egg, and salt. whisk together. Attach bread hook to mixer and turn to a low speed. Slowly start adding flour in 1/2 cup increments. Increase speed once the dough is no longer sticking to the bread hook. You may need to add more/less flour. It all depends on feel. It should not be sticky.
Once dough is at the right consistency, place dough ball into a greased bowl with a towel over it for one hour. I usually put mine in my oven. Do not turn the oven on. After one hour, roll out dough onto a greased 9"x13" cookie sheet. This allows the dough to be same size once cut. Melt1/2 cup of butter, and mix together cinnamon and brown sugar. I use light brown sugar. If you want to make orange cinnamon rolls, add 3 tablespoons of orange zest. Brush the flattened dough generously with butter. Sprinkle over sugar mixture evenly. Do NOT just coat the middle.
Once covered, use a pizza cutter to slice horizontal stripes of dough. I usually do 1/2 inch wide sections. Tightly roll each strip and place into a greased springform pan. Once the pan is full, let rise for 30 minutes.
Pre heat oven to 325 degrees. Bake 14-22 minutes depending on thickness.
Icing:
Add Powdered sugar, milk, and vanilla into a bowl. Coat the hot cinnamon rolls! If you're making orange rolls use orange juice instead of milk. A nice cream cheese frosting also pairs so well with these rolls. You can buy a canister, or whip up a batch with a Pinterest recipe because all the recipes are the same.
I hope you all have a lovely Thanksgiving! Remember you don't need to do anything that overwhelms you, or leaves you feeling empty this holiday season. That's something I'm really focusing on this year. The holidays can be hard. Take care of yourselves.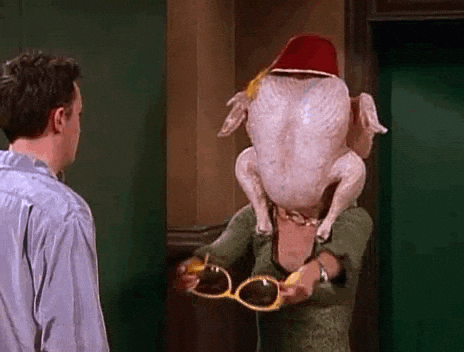 Make sure to follow our Instagram and Twitter pages! @lifewithtaters