Dear Pinterest,
Once again I ran to you, thinking that you were my friend. I surfed through your numerous boards, and categories like nothing had changed. I've put my failures with you out on the internet for the whole world to see. Everyone knows that you and have a problem. My problem is, that even though you are bad for me, I can't quit you. I try to tell myself that I would be better off without your love... or if we are being honest- without your hate. It's like you know when I'm in my darkest moments... You know when I've got nothing planned for dinner, and when I have 10 minutes of free quiet time. You know when I'm chipping off my boring nail polish, or when I actually have to do something with my hair. It's like you smell when I'm vulnerable, so that's when you pounce.
Today you made me a victim again, as I sat in complete silence at my table. My nail polish was in front of me, calling my name. I didn't want to paint them the same shades of blue and pink. I wanted more... You sensed that. Within moments I had an email, and it was from you. You had all these recommendations based on the things I had pinned! Then I saw it, clear as day... in the bottom right corner of the email was a Nail Art Board....
I gave into my fears and clicked on it. I browsed through hundreds of flawless nail designs, as my eyes sparkled with delight. "I could do these! They look so easy" I said. I was fooling myself... I knew my love for you was blinding the fact that I am a Pinterest Failure.
I poured room temperature water in a cup, and began dropping tiny amounts of nail polish onto the water. They scattered and spread like my hopes and dreams. I added different layers of the same two colors. I was a mad scientist, and you were my evil assistant. I submerged my thumb into the colors, and to my surprise the first one looked okay! Maybe this would be where our relationship turned around... Sadly I was wrong. As I kept repeating the process things got worse... It looked like I had thrown my hand into a blender, and hit the "Pinterest" option.
Once again Pinterest, you have crushed my hopes and dreams. I don't know why I keep trying to make our relationship happen. Like Gretchen Wiener s in Mean Girls, I must realize that I'm not going to make you happen.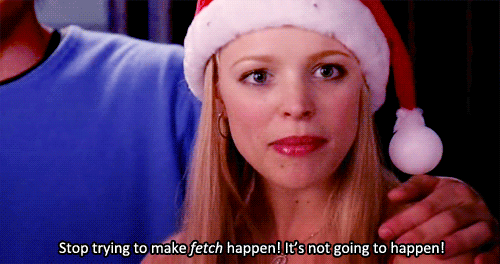 It is time to let our relationship go. My heart is sad, but I know that I will be okay. I have to move on and find something that is good for me... I know you have millions of pinners, so you too will be better off without me.
I will never forget all the hours of frustration, and happiness that I got from our relationship. You have changed me for the okay-er. You made me aware that I am not crafty, can't do my hair, and that one pot wonder pastas are garbage. You taught me that my sister is a sparkly sun goddess of glowing pinterest perfection, and I am just a wallflower trying to a cool girl.
Maybe one day our paths will cross again, and we can continue our friendship, but until then this is goodbye.
I will always love you,
- S
This was AFTER I cleaned them up a little bit.
If you want to see what I was trying to do click
HERE
It's okay to seek help... Someday we will have PA. Pinterest Anonymous.
If you would like to donate to my Pinterest Addiction treat me click
here
******(There is no Pinterest addiction treatment, nor am I in need of any actual addiction counseling. I just really love pinterest! but there is however a very real donation button that allows you to donate your money to Raising Tater via PayPal)*****